DUKAS AUTO REPAIR
Thanks for Visiting Dukas Auto Repair!
Dukas Auto Repair has been in business since 1976.
It is currently run by George Dukas.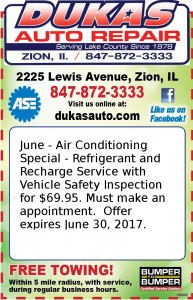 We are a Bumper to Bumper certified shop with ASE Master Techs certified to work on your vehicle. All of our work is guaranteed for a minimum of 24 months or 24,000 miles. For more information on our guarantee click here.
WE ACCEPT ALL VALID COMPETITOR COUPONS!